We, the Fairway Corporation (hereinafter referred to as "the Company), keep our clients' personal information in providing various legal services. We are committed in keeping your personal information and in providing our clients further reliability and security. In compliance with related laws, we will implement proper handling of your personal information.
Basic Principle
We, the Fairway Corporation (hereinafter referred to as "the Company), contribute to the society through our IT projects (outsourced software development, package development/sales, ASP services, systems consultation, computer-related equipment sales, and subsidiary businesses).
We are aware that it is our social responsibility to strictly safeguard the information asset of our clients and those involved in our business operations. To enable this, we will establish and operate an in-house information security management system, review, maintain, and improve it.
In accordance to the following policies, we would like to commit ourselves in protecting information assets throughout the company.
Policies
1. Purpose of Information Security

We will prevent information of leakage, tampering, theft, and other information security accidents through proper implementation of information security management operations. Our goal is to establish a relationship of trust with our clients and the society.
2. Governing Laws

We will comply with Personal Information Protection Act and information security-related laws and regulations and carry out our contractual obligations to you.
3. Management System

Along with maintaining the information security management system, the Company will establish an ISMS Committee. The heads of each department shall implement appropriate management of information assets.
4. Information Security Education, Training, and Awareness Enhancement

The Company conducts education and training on required information security for officers and all workers. We shall develop ways to enhance information morals and disseminate related enforcement laws by making each worker to recognize the importance of information security activities.
5. Providing Personal Information to Third Parties

Except when specified by the Personal Information Protection Act or other similar laws, we will not provide any personal information to third parties without obtaining consent from the individual.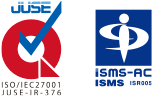 Date Established: April 1, 2016
Revised: April 1, 2017
Fairway Corporation
Takeo Yasujima, CEO